Crazy Roller Coaster Simulator
Take a brake of the pressure and stress in your life and fully enjoy a trip in roller coaster at the beautiful theme park near the river's edge. All this and much more you will find in Crazy Roller Coaster Simulator, a free game for Android, in which you can enjoy adrenaline at its peak. Realize yourself in a roller-coaster basket that runs at a speed typical of a high-speed race. At some point you may even be scared because you will feel like in a roller coaster slide, sharp curves and slopes. You will also notice a beautiful view of the city from the height. This simulation is available in virtual reality, as well as the simple mode.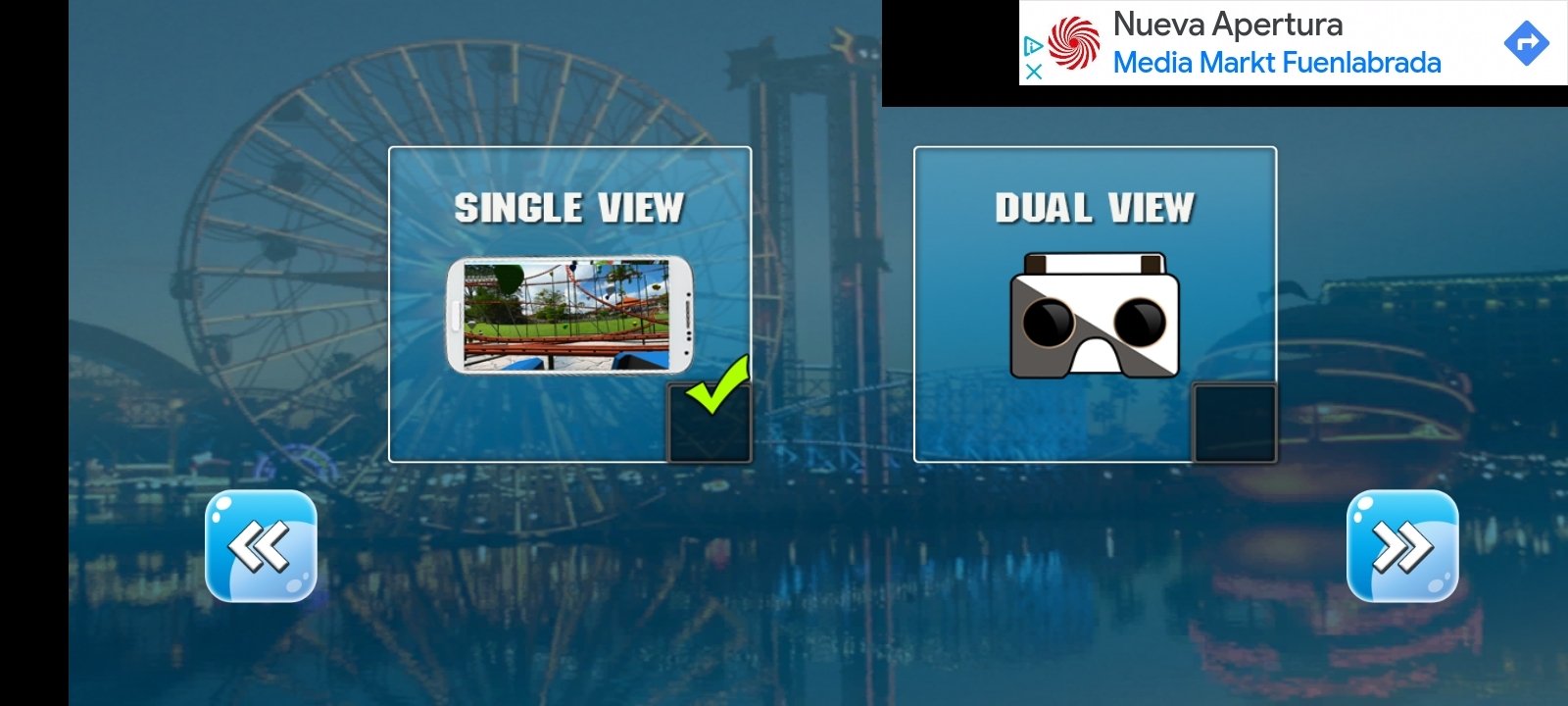 This game is a direct reflection of its name, and what you will get will be an authentic experience for your senses, giving you the ultimate VR roller coaster experience. On the other hand, It's one of the best-supported VR games in the Play Store. Watch from the breathtaking heights while your body is subjected to a speed of vertigo, which will seem very close to reality, all due to the immense potential of the VR and the very accurate way it is used.
Playing this VR roller coaster game you will find endless fun, where you will always avoid boredom thanks to its incredible element of rejugability. Thrilling roller coaster rides is what you can always expect, feel your pulse speed up, your breath shortens and your sportsmanship jumps with excitement thanks to this VR game.
Download Crazy Roller Coaster Simulator